Warden Asphalt Company
Warden Asphalt Company has been supplying liquid asphalt products since 1977 to hot-mix asphalt and emulsion manufacturers in Pennsylvania, southern New York and eastern Ohio. Its corporate office is located in Harrisburg, PA with several sales offices throughout Pennsylvania.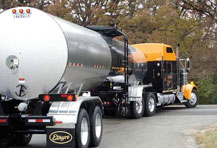 Warden Asphalt Company is a member of the following:
● National Asphalt Pavement Association
● Pennsylvannia Asphalt Pavement Association
● Associated Pennsylvania Constructors
● Constructors Association of Western Pennsylvania
● Pennsylvania Highway Information Association
● Associated General Contractors Of New York State
● New York Construction Materials Association, Inc.
Contact Us
Matthew McCormick
814-459-8900
Michael S. Gracey
724-274-9307
Kyle Warden
717-919-0907